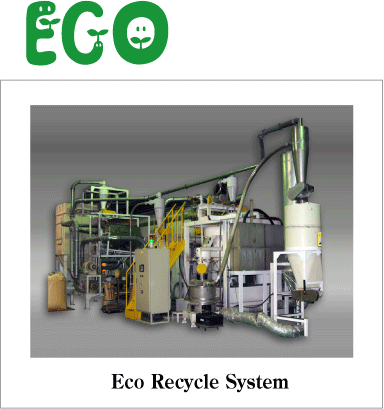 Outline of Recycle System
Metals are removed from PP (polypropylene) resin recovered from discarded household electrical appliances. After processing to remove contaminants, the resin is cleaned by original cleaning equipment and cleaning fluid (made of natural substances), and turned into recycled resin clean enough to clear food sanitation laws.
---

Eco Recycle System Operation Flow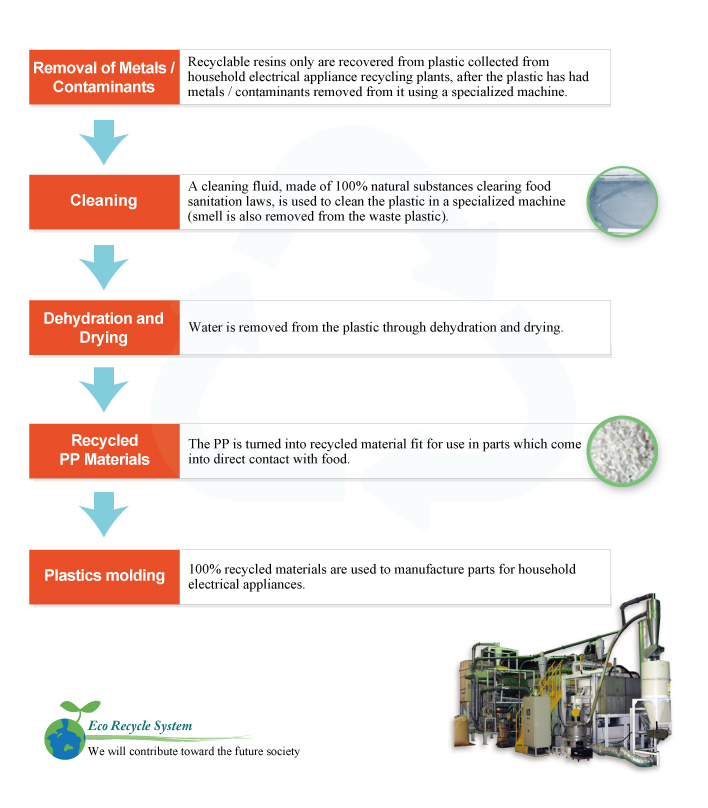 Examples of Recycled Products

Future Developments
We will aim to develop a wider variety of machines and a better system for testing resin properties, in order to bolster quality assurance of recycled resins. We will also aim to develop "original resins" with properties sought after by customers.
In an age when people are focusing on environmental problems on a global scale, it is hoped that this recycling system will contribute greatly to the future of society.

Page Top